Coming Soon
Airs at: Sun, 09/22/2019 at 10:00am - 11:00am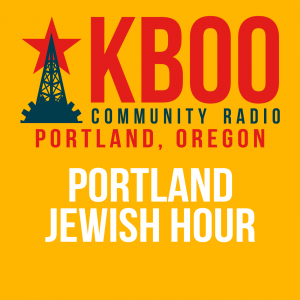 Subscribe to podcast
Produced for (Program name):
Sundays 10-11am Pacific Time
Jewish Music and Culture
Jewish, Yiddish, Ladino, Klezmer, Israeli, Mizrahi and Sephardic Music and Culture
We'd love to hear from you. You can email us by clicking on our names at the top of the site.
Pacific Carpathian Express
Sunday, September 15, 2019
5 PM – 7 PM Atlantis Lounge 3552 N. Mississippi
Ralph Huntley (keys), Ji Tanzer (drums), Andrew Ehrlich (violin), Courtney von Drehle (everything!), and Yankl Falk (clarinet, Schandflote). (It's an early show, so bring the kids!!) All aboard!!
* * * * * * * *
The 26th Annual Portland Polish Festival will take place on September 21 and
22.  The Polish Festival invites you, your friends, and family to experience
the food, dance, and music of Poland! There
will be live music and performances all day and night.  National beer will be
sold as well as Polish food.  There is a children's area with games, moon
bounce, cotton candy, and free Polish crafts.  The festival is located on
3900 N. Interstate Avenue in Portland
* * * * * * * * * *
Upcoming shows:
 
9/1 - Chaim
9/8 - Liz
9/15 - Shuli
9/22 - Liz
9/29 - Shuli
10/6 - Chaim
10/13 - Shuli
10/20 - Liz
10/27 - Chaim