Air date:
Wed, 09/18/2019 -

8:00pm

to

10:00pm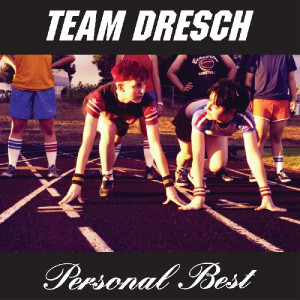 The revered NW ensemble returns to KBOO after many years !!
  Sorry: Postponed due to illness---will be rescheduled:
Team Dresch performs live on Drinking From Puddles for 09/18/2019 !!
Most bands are purely entertainment. Any band chosen at random might be perceived as good or bad by one listener or another. That band's music may become popular, or not, or somewhere in between....and that's it.  It's rare that a band or artist actually affects societal change, and when that does happen, it is usually hastened by immense popularity...but not always.
    Team Dresch were not the first to tackle both the personal and collective damage of our patriarchal and homophobic society using the tool of out and loud Punk Rock. But there was something so honest and jarring about their 1995 full length debut Personal Best, (who's title and photo cover art were inspired by the 1982 Mariel Hemingway film) that for so many of the people's whose life it has appeared in,  it became a touchstone. The record and the band became a catalyst for them to be able to live their life as themselves, inspired by the songs and personas of the supportive squad of role models that they now identified with. Team Dresch is more than the individuals who collectively make up their band, or their songs. They were (and are) an active ingredients of the civil lubricant that has moved the discussion of identity politics in our lifetime much faster than most people would have ever anticipated prior. Team Dresch are a proclamation in and of themselves. Their music and existence helped shape peoples' life's for the better.  Even for many who may never have, or ever will likely hear of them.
  It's unclear if they have even performed live-on-air at any other station since their last appearance on KBOO in about 1996, but it's with great pride and anticipation that I welcome Team Dresch to Drinking From Puddles for this special Membership Drive appearance!  --Brandon
Team Dresch: Your Hands My Pockets (2019 Official Lyric Video):
Update Required
To play the media you will need to either update your browser to a recent version or update your
Flash plugin
.