Coming Soon
Airs at: Wed, 12/20/2023 at 11:00am - 12:00pm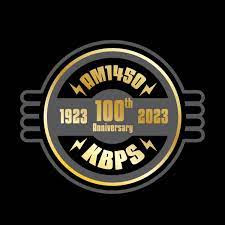 Subscribe to podcast
"The Student Hour"
The Student Hour features student directed and produced content with news, interviews, music and more!
The Student Hour is a weekly show featuring students from AM 1450 KBPS, the Portland Public Schools radio station at Benson Polytechnic High School. The Student Hour features locally focused content, new music, engaging interviews, interesting conversations, and KBPS students reporting on issues that matter to them. With its first broadcast in 1923, KBPS is the second oldest radio station in Portland. Benson High School Radio broadcasting students learn about the ins and outs of the broadcast industry and content creation while receiving hands-on experience with the KBPS radio station.
KBPS Staff Bios:
Jacob Patterson is the KBPS Instructor and Executive Producer. Jacob was the 2006 KBPS Student Chief of Staff and 2006 KBPS National SkillsUSA Gold Medalist. Jacob has worked for many local Portland stations, some nationally syndicated programs, and has created his own terrestrially syndicated programs. When Jacob isn't busy in the recording studio or classroom, you'll find him at the local bowling alley or taking his dog for a walk at the park or river.
Joe Anderson is a junior at Benson High School. He currently serves as the KBPS Chief of Staff and the Benson HS Executive Student Body President. An award winning student, Joe also hosts his own morning show on KBPS. A top political correspondent, he has interviewed senators, house majority leaders, and candidates for city council, as well as providing KBPS listeners with election night coverage.
Kavon Bradford 12th grade. Kavon loves to report on sports, and is a top player on the Benson varsity basketball team. He also loves to do sportscasting and report on controversial topics that will get people talking.
Zip Pollock, 11th grade. Zip is a music lover and reviewer. He is currently on the Chief of Music Committee. A hard worker who tries his best to get the job done and explore arts that interest the mind. He likes live music, Dungeons and Dragons, and video games.
Josh, Benson Tech, 11th grade, KBPS major. He likes Duwap Kain and Lil Uzi and walking his cat.
Giovanno Ferroggiaro, 12th grade. Gio joined the KBPS system in 2021, after choosing the major over the automotive major. He loves hanging out at home, making digital designs, and playing video games as well as listening to music.
Redding Longaker 12th grade. Redding is a new transfer student from Lincoln High School. He occasionally does KBPS Sportscasting, but loves being on the court more and is a varsity basketball player.
Ariana Maya Ortiz 12th grade. Ariana is a KBPS student and I love to listen to music. Love to read books and paint, and play video games. Love traveling and spending time with family and friends.
Yonatan Klatchko, 12th Grade. Yonatan is a radio student who also worked at Summer Sound at KBPS. He is a musician, producer, and audio engineer.
Travis Keller, 11th grade. Loves to work with people and help make things easier for them. Travis loves gaming, soccer, and hanging out with good friends! He also loves to report on school transportation and state news!