Air date:
Fri, 10/30/2020 -

8:00pm

to

10:00pm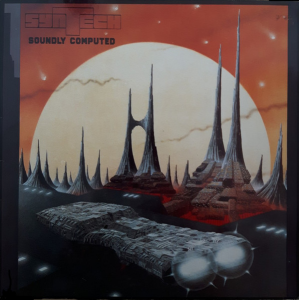 On July 12, 1979 they declared it the day disco died...and people burned all of their disco records and disco gear throughout the country...but it did not die!  I am hear to show you an alternative world, a world where disco lives on and grows and turns into something amazing.  In Italy, disco lived on and the producers there created an immense amount of music that was very popular throughout europe, but in america this music was mostly dead.  This genre is distinct from regular disco because it is 80's and almost solely Italian.  The Italian producers often teamed up together to create these super groups rosters with like 5 to over a dozen artists/producers and they helped develop a variety of pop musical talent at the time.  It appears back then, they kept on creating and innovating via a new groups they form with a special vocalists they meet in the scene trying to get that big hit.  Many of these producers ended up producing vast amounts of music, with dozens of releases per year and a few dozen aliases over their whole career; and I had to sort through the good and the bad and the ugly to find the special gems.  Some of the vinyl from this time is quite rare; I've seen a few items go for $300-500 if they are special songs.  Some of the artists I plan on playing include the voyagers, stonehenge, steve davil, and syntech.  Syntech is one of the more interesting artists because its much more atmospheric ambient style disco with no vocals.  One of the artists from that group, Lino Nicolosi, plays a lot more generic pop type music throughout his career and plays in a band formed in 1984 called novecento that still makes music to this day.  Some of these artists only dabble in the italo disco style of music for short stints where they produced one album or just a few ep's in this style because of the ever changing music industry and the new genres of music that continued to develop in the 80's such as house, techno, and new beat.  Between 1992 and 1994 italo disco basically died for good as people's tastes change; it fully morphed into a combination of new beat, euro house, eurobeat, or eurodance music.
All house music,  from acid house to ambient house and disco house.  Franco Falsini will be one of the first tracks I play and he started a label called interactive test with his brother in 1991 that still is releasing music to this day.  When you are good, you can have a career until you die and I ran across numerous artists that were producing and participating in electronic music at an advanced age.  Members of another group called Dilemma also had an immense career and one of them being Elvio Morato, an italian producer who was in about 26 different groups and had over 5 aliases.  The other two members of this group Davide Sabadin, and Claudio Collino exemplify a typical careers of a successful italian producers where they are members of over a dozen groups each and Davide produced music for other artists since the early 1980's.  Piero Fiedelatti is another italian producer that has blown me away; he had a modest career between 1988 and 1996 but most of his tracks are super good ambient liquid disco inspired music...I would almost describe it like his music is the italo disco of the 90's, but by then the sound changes so much it is no longer disco.  Paolo Visnadi is another musician who made music with his own brother (Gianni Visnadi) and he produced a modest amount of house music but also managed to be apart of a mixed race euro house group with vocalist known as "alex party".  This exemplifies another end point of this italian disco era; euro house (around 1994) where the sound got a bit more fast, pop influenced and "cheesy".  I do not plan on any euro house for this program but a few of the songs could brush eurodance or italodance genre...they tend to be a little too poppy and bright for my tastes.  The mix race euro house and hip house groups at the time were widespread and it often was the italian house and belgian new beat producers backing them.  I played a lot of the Belgian new beat type music in my earlier shows this year and I am not sure how many more shows of that genre I can handle in my lifetime due to intense chaotic nature and brash use of samples.
Update Required
To play the media you will need to either update your browser to a recent version or update your
Flash plugin
.