Air date:
Mon, 03/25/2019 - 11:00pm

to

Tue, 03/26/2019 - 12:00am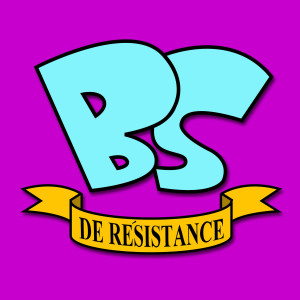 More Images: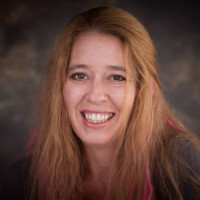 We've featured a wide variety of podcasts on The Holy Crowley Hour over the past 25 episodes, and 4 1/2 years. Science fiction, horror, fantasy, mystery, drama, and even a little comedy. Of course, a little comedy is about all you've come to expect, and love, from us.
You'd figure, given the current political climate, where jokes just about write themselves, there'd be more satire. Audio satire has a great tradition going back to Stan Freberg, The Goon Show, Bob & Ray, The Firesign Theatre, Monty Python, and the Credibility Gap. And that tradition continues on television with great satirists like Stephen Colbert, Samantha Bee, Trevor Noah, John Oliver, and the folks at SNL.
But fans of satire and podcasts, don't despair. We have a worthy successor to that tradition for you – the podcast BS de Résistance, which released its first episode in April 2018, and is now in its second season. In words stolen directly from their website, "BS de Resistance is a fast-paced, deliciously irreverent, and deliriously immersive political satire. It follows the story of a Texas mom and her precocious four-year-old son as they are unwittingly drawn into the shadowy struggle between the Deep State and its enemies. And there's a song in every episode!" In my own words, BS de Résistance is very funny, very on-target, and extremely well written, acted, and produced.
We're fortunate to have three of the people behind BS de Résistance with us tonight -- Lyssa Graham, Dale Leopold, and Karyn O'Bryant. We'll also be playing an entire episode from the podcast.
All that before Joe Woods enters the air room at midnight, and puts satire to shame.
Update Required
To play the media you will need to either update your browser to a recent version or update your
Flash plugin
.