Air date:
Fri, 01/06/2017 -

9:00am

to

10:00am
More Images: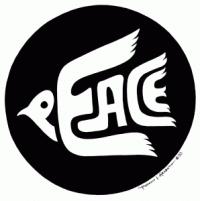 THE SERIES ON PEACEMAKING AND NONVIOLENT CONFLICT RESOLUTION
Water World is off....instead we present Peace Talks Radio's annual compendium of highlights from the past year's programs including reducing political polarization, the neuroscience of peacemaking, how meditative practices help school kids, the humanitarian work of Doctors Without Borders, racial justice work and more. 
Peace Talks Radio, the series on peacemaking and nonviolent conflict resolution explores the art and science of peacemaking. The programs consider examples of effective peacemaking in our history, and feature people with ideas about how to make peace in our daily lives - within ourselves and in our circles of common experience - our families, our neighborhoods, our schools, our workplaces. Some episodes also look at ways to address challenges to peace between nations around the globe. Peace Talks Radio is produced by the non-profit media organization Good Radio Shows, Inc.