Air date:
Mon, 08/08/2016 -

6:30pm

to

7:00pm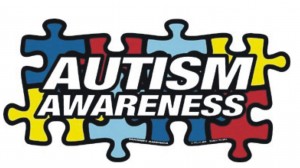 Emma Lugo hosts a roundtable discussion at on the subject of Autism and the Criminal Justice System from the perspectives of people deeply engaged in raising awareness and advocating for people who are diagnosed within the spectrum and for those who love and support them.  This is the first of a 2-part show discussing the realities people face within the spectrum of Autism who have experienced contact with the criminal justice system on some level.
About our guests:
Brett Hammang  is a support group leader for a Salem based AS support group. This support group is open to individuals with AS, their families and married couples. The group is designed to trouble-shoot relational differences as well as encourage individuals on the spectrum and those who play a role as caregivers, friends and/or family. Brett is a graduate and continuing student as Western Oregon University. Brett is also an individual with AS who grew up with a close family (father and other family members) working for law enforcement. Brett has expressed that as an individual living with AS, he at times has had concerns that he may be misunderstood by law enforcement.
Tobi Burch Rates has been the Executive Director of the Autism Society of Oregon since October 2011. Prior to becoming Executive Director, she served on the Board of Directors for ASO as a volunteer. She previously practiced law in the Washington, DC metro area and in Boulder, Colorado.Tobi and her husband are the proud parents of two children, both of whom are on the autism spectrum. Her older son has a relatively mild form of autism, while her younger son is more severely impacted by autism. Tobi has been involved with the autism community since moving to Oregon in 2008. Having contacts in the community was invaluable to learning how to navigate the educational, medical, governmental and community support systems available here. Mentoring parents new to the autism diagnosis and/or new to Oregon and supporting self-advocacy for people on the autism spectrum are areas of particular interest. 
Matt Brown-parent & seasoned law enforcement officer from Portland, Maine who together with his wife Nancy have an 18 yr old son on the Spectrum.  Matt is a recently retired after 26 yrs as a state and federal law enforcement officer.  13 years ago, he developed a program to train law enforcement and other first responders about safely interacting w persons with Autism Spectrum Disorder, to try to ensure a safe outcome.  Since that time, he trained over 7,000 first responders from the US, Canada and Northern Ireland and has been a state police instructor on the topic at the Maine Police Academy, as well as their CIT (Crisis Intervention Team ) program, and has started a train-the trainer program this year that has enabled the training to go forward in California, New Jersey and North Dakota. Matt has been an information specialist with the Autism Society of Maine for many years, assisting families whose children with ASD have gotten involved in the criminal justice system, in Maine and across the country. 
Tawyna Kreft, Degree, BA, Intercultural Relations Works for Dallas First Presbyterian Church and college participated in West M Campus Ministries. Tawyna organized this Autism and the Criminal Justice system program for Prison Pipeline and has a unique personal experience to share regarding experiencing a loved one with autism who experienced three years in the criminal justice system wrongfully accused and acquitted.  Tawnya cohosts this special two part episode of Prison Pipeline.
Brett Hammang bhammang1@gmail.com
Tobi Burch Rates info@autismsocietyoregon.org
Matt Brown mattbrown3805@gmail.com
Update Required
To play the media you will need to either update your browser to a recent version or update your
Flash plugin
.
Download audio file