Air date:
Wed, 11/23/2022 -

8:00am

to

9:00am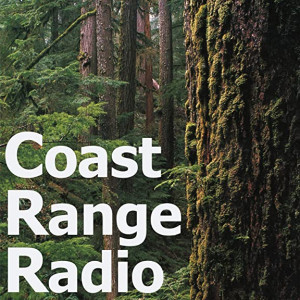 1st half: Andrew interviews award winning and prolific author, essayist, and commentator Robert Leo Heilman from Myrtle Creek, Oregon. Bob is the author of several books including Overstory Zero: Real Life in Timber Country, Children of Death, and The World Pool: A Literary Variety. He has also been a prolific contributor to guest columns in the News Review in Roseburg. 

Bob has recently been the target of violence for his recent writings in his local paper that call out rightwing extremism. We discuss the duty Bob feels as a writer to speak openly about the dangers of the extremism and fear he sees in his community. Bob describes the changes he's seen living in Myrtle Creek for over four decades and the impacts of declining material living conditions on rural people and communities.

robertheilman.wordpress.com
11-07-2022
2nd half: This episode is part of an ongoing semi-monthly series im putting together on Threatened Mature and Old Growth Forest in the United States. Mature and Old Growth forest are vital resources for carbon sequestration, biodiversity resilience, watershed protection, air purification, and so much more.

Some studies show that old growth counts for as little as seven percent of our remaining forestlands. Yet mature and old growth forests, which by definition take generations to regenerate, are being logged right now.  

Literally, if you're listening to this during daylight hours, these heroes of our world are on the chopping block. And it's not just about the trees, it's about the entire ecosystems that they anchor.

Thats why the Coast Range Association is proud to be a part of the Climate Forests campaign. Over the next few months, we'll be profiling a different threatened forest and some of the organizations working to protect them.  

Speaking of our website, quick note: Most of the forests we'll be profiling are on public land, but private timberland reform is an absolutely critical piece of the puzzle as well, and we encourage anyone listening to go to coast range dot org and check out our Green New Deal for Industrial Forests Proposal.

Today, we're bringing you excerpts from two interviews we did looking at Forest on Bureau of Land Management land threatened by a pair of timber sales called Poor Windy and Evans creek.

We spoke with Sangye Ince-Johannsen, staff attorney with the Western Environmental Law Center, or WELC, and George Sexton, conservation director for the Klamath-Siskiyou Wildlands Center, also known as KS Wild.
11-18-2022
Update Required
To play the media you will need to either update your browser to a recent version or update your
Flash plugin
.
Download audio file