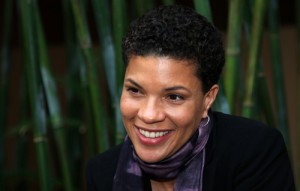 A Conversation with Dr Michelle Alexander
KBOO is a proud sponsor of Dr. Michelle Alexander
When:
January 16, 2013
Community Fair (5:00PM-5:45PM)
Community Speaker Panel, facilitated by JoAnn Hardesty, Topic: A Community Response, The New Jim Crow and its impact on NE Portland (5:45PM-6:45PM)
Dr. Michelle Alexander talks (7:00PM-8:00PM)
book signing (8:00PM-8:30PM)
Where:
Emmanuel Temple, 1033 N. Sumner St.
For More Info:
http://www.newjimcrow.com/index.html
Spend an evening with Dr. Michelle Alexander, author of The New Jim Crow: Mass Incarceration in the Age of Colorblindness.
KBOO will broadcast this event live from 5:30 - 8 PM on 90.7 FM
Please RSVP as soon as possible, no tickets required.
Parking is limited. Please carpool, take bus #4 or the max if possible.
Questions? Please email kesary@pcc.edu or call 971.722.5379.