Thank you gifts for joining KBOO:
For a $25/month membership...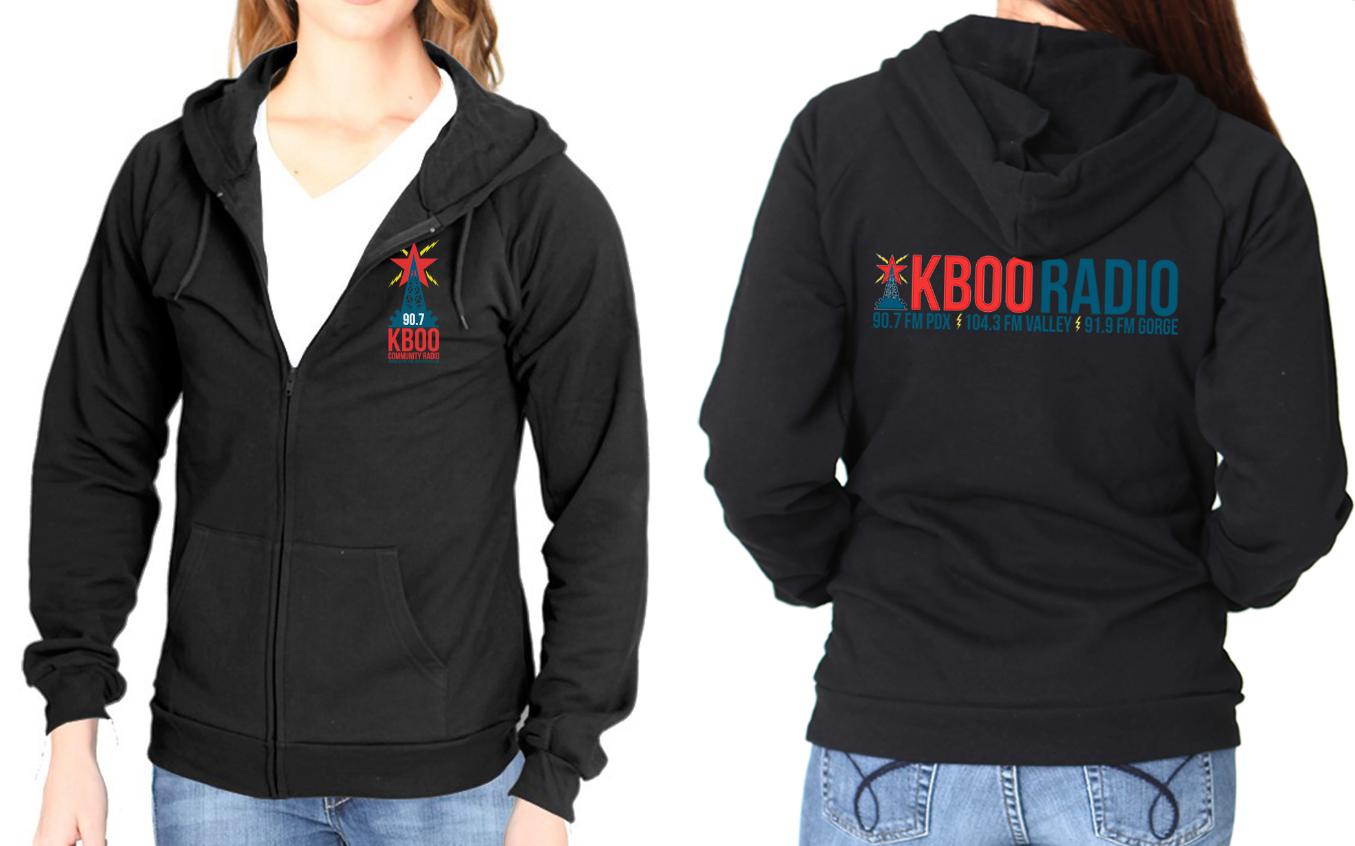 Check out the artwork on our KBOO Hoodie - NEW DESIGN 2018 with logo on the back. Quantities are limited! Get one today.

To get one of these hoodies, renew or become a member at the $25/month (or more) level using your checking account or credit/debit card. 
---
For a $10/month membership...
Love the bumpersticker? Get the t-shirt!
This brand new 2018 KBOO t-shirt comes in all sizes - from Extra-Small to Triple-XL!!
---
For a $10/month membership...
KBOO Beanie! New in 2018 - a knit hat that you can wear year round. This black knit cap has the KBOO 'star tower logo' on the front
---
For a $10/month membership...
Limited edition t-shirt from local artist Anna Vo - "Higher Being"
We only have a few of these t-shirts left - get yours while you can!!
---
For a $10/month membership...
Democracy Now T Shirt
Show your love and support for Amy Goodman, Juan Gonzalez and the rest of their hardworking crew for bringing you a dose of honest analysis on the headlines of the day during Democracy Now each weekday.
---
For a $75/year ($6.25/month) membership....
KBOO t-shirts! We have several different designs of t-shirts, renew every year and collect them all! 
---
Call 877-500-5266 (KBOO) or join online!